Top things to do in Zermatt, Switzerland
The Matterhorn
Absolutely fantastic experience going up the cable cars. The views were just awesome and picture perfect. The glacier experience, the ice cave, all of it was just amazing.
Gornergrat Bahn
At the top of this scenic train ride you will feel that you are on top of the world. The views are 180 degrees and the Matterhorn is viewed from the other side than from the village of Zermatt.
Related posts:
Matterhorn Glacier Paradise
This is so high up, you get to see just mountains all over. It's absolutely stunning and worth the trip up (which is an experience itself!).
Zermatt-Matterhorn Ski Paradise
Whether you are going skiing or just going for the view, you cannot go to Zermatt and not go all the way up to the Ski paradise.
Sunnegga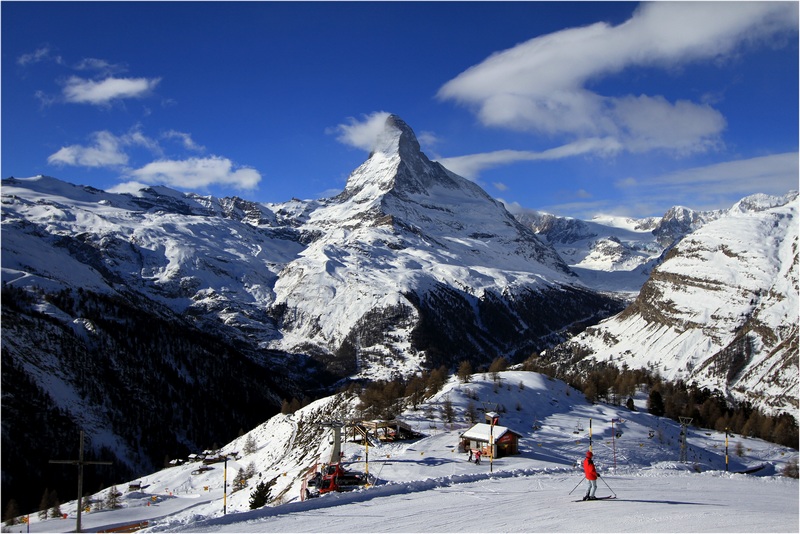 It's a ten minute walk from the station following the signs. The funicular runs frequently and is a lot cheaper than many of the other lifts if you just go to the first station. The ride takes three minutes and there you are with a spectacular view of the Matterhorn in front of you, and a decent cafe to sit in and take in the view.
Related posts: