Best places must-see in Marrakech, Morocco
Top 5 attractions in Marrakech
Jardin Majorelle
A lovely, peaceful oasis. Absolutely worth visiting for a bit of calm outside the frenzy of the Medina.
Ben Youssef Madrasa
This is a very interesting slice of history you can see where the students slept and sought sanctuary. There is typical Moorish architecture and its pleasant and cool away from the heat of the day.
Related posts:
Maison de la Photographie
Very interesting photos of 1920/ 30 s marrakech and especially a great cafe upstairs on.the roof terrace which was by far our fav place to eat ! Gorgeous set menu really nice surroundings and the staff is so kind . You pay 40 dh for the entrance but can.come back all week if you like .
Medina of Marrakech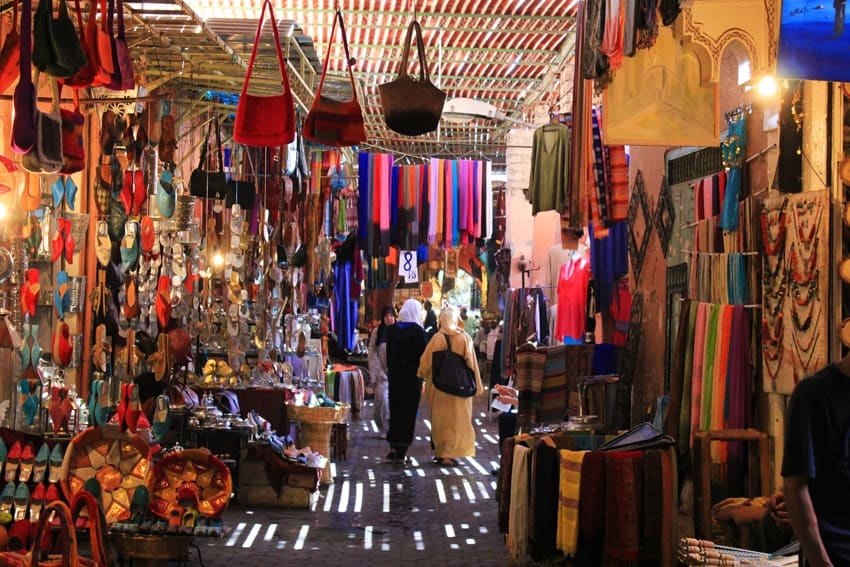 The best thing about Medina of Marrakech is that unlike Fes, it is very closely located to the new city. The new Marrakech is way cleaner and modern. The Medina has more shops than Fes and the shopkeepers dont push you or insist you to buy. Most of them speak English very well and if you know French wholla.
Marrakech Souk
Bring plenty of small bills with you and hold onto your purse though! The vendors can be very pushy, but its all about bargaining. Don't be afraid to walk away if the price is too high, you'll see the same item at least 50 more times at other vendors.
Related posts: