Best budget hotels in Seoul, Korea
Seoul Budget hotels & hostels - Top rated hotels on Lonelyplanet
Seoul has an excellent range of budget backpacker guesthouses and top-end hotels. In the midrange, however, blandness predominates, with the standout options being charming traditional hanok guesthouses and a handful of design-conscious hotels scattered around the city.
Doo Guesthouse
Mixing old and new is this enchanting hanok in a garden setting with a traditional-style room where breakfast is served. The shared bathrooms are high quality, with bidets and walk-in showers. The rooms have TVs and DVD players.
Price: from 53$
K Hostel
Your quintessential Western-style backpacker, this lively hostel (one of many branches in Seoul) is within a high-rise building featuring vibrant decor, homely kitchen, comfy lounge and sensational rooftop with BBQ, couches and temple views. Rooms are clean and more spacious than most. It's a 15-minute walk to Dongdaemun market.
Price: from 50$
Highland Hotel
The low price is due to the Highland being more of an upmarket Korean-style motel than a hotel. The rooms are white, clean and modern, with shutters and a touch-card entry system. If you're after just a room, it's hard to find better in Gangnam at this price.
Price: from 58$ per night
Jongnowon Hostel
This Korean-style motel has turned itself into an international guesthouse with a big 'Welcome' banner out the front. Staff are used to dealing with foreigners, although no one speaks much English. En suite rooms are bright, there's a matchbox-sized galley kitchen, and a printer and fax machine are crammed in next to the ­computer. The tiny patio is popular with smokers.
Price: from 34$ per night
WWOOF Korea Guesthouse
This rustic hanok , its three rooms arranged around a courtyard with pickle jars and a sansuyu tree, is run by Helen, the director of the Korea branch of Willing Workers on Organic Farms (WWOOF). Hence breakfast items are all organic and you can buy the organic plum juice as a souvenir.
Price: from 66$ per night
Seoul Backpackers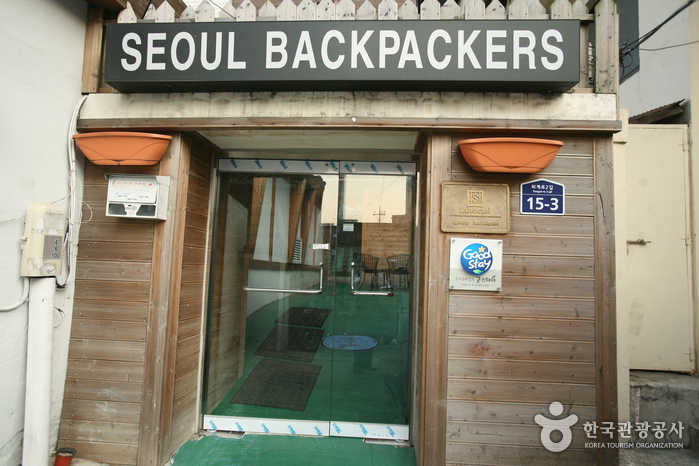 There are no dorms, but the cramped motel-style en-suite rooms are brightly decorated and have TVs. There's scant communal areas beyond the lobby and tiny kitchen. From the subway exit take the first alley on the left and then walk down the second alley.
Price: from 44$ per night
Related posts:
Top luxury hotels in Seoul, Korea